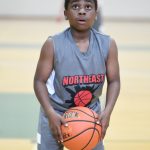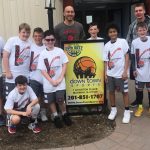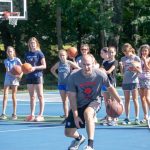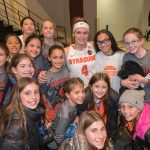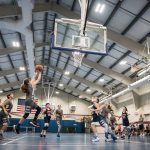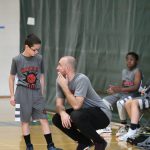 Welcome to the Northeast Elite Basketball Program!
The Northeast Elite Program is run by Coach Nick Resavy and Rob Bortstein. Nick Resavy was a member of the Syracuse University Men's Basketball from 2009-2012 and then a Graduate Assistant Coach with Syracuse University from 2012-2014. During that time he was also a member of the Support Staff for USA Men's Basketball where he worked tryouts and training camp for the 2011 Men's World University Games team, 2012 Men's U18 team, 2013 Men's World University Games team, and 2014 Men's U18 team. Most recently Nick was a Video Coordinator for the Brooklyn Nets.
Rob Bortstein resides in Westchester County and is the father of two children.  He initially started his career with Arthur Andersen, LLP where he advised and consulted Fortune 100 clients on finance, accounting and operations. Rob then started Huber Finance, an Executive Search Firm where he assisted clients like the United States Tennis Association, Major League Baseball Advanced Media, Major League Soccer, The New York Football Giants, NBC Universal, ESPN.com, IMG Media, The New York Knicks & Rangers as well as the NBA attract and retain top talent across their organizations. Most recently Rob started a non-profit Youth Basketball Program in the Town of Greenburgh and is the Co-Founder of "Sporting Goods For Good", a non-profit organization helping less fortunate children across the globe get access to much needed sporting equipment for their churches, schools and communities.
Northeast Elite offers AAU Teams, Holiday Min-Camps, Elite Training, Summer Day Camps and our famous Summer Sleepaway Basketball Palooza. Our Teams compete during the Fall, Winter & Spring Seasons while practicing out of two locations in Westchester County. Similar to Private Clubs and AAU Programs, this is for kids that love and want to advance their skills as it relates to basketball. The difference is that we understand that at this age kids do have other interests and we encourage them to continue to pursue those activities. 
Playing time on our AAU Teams can vary from game to game and is earned from how they perform in practice and is not guaranteed. We strongly feel practices are where the individual and the team will get better. However, we firmly believe that each member of the roster will contribute in some capacity to the teams' success and your child will definitely improve as basketball players, teammates and most importantly, people.